Get prepared to fasten your laces and make a bold entrance into the world of sneaker royalty as we delve into a captivating exploration of the hottest Jordan sneakers currently causing a stir.

No matter if you're an avid sneaker enthusiast who knows the ins and outs of the sneaker culture or simply someone who wants to stay effortlessly ahead of the style game, you won't want to miss out as we uncover the undeniable legends that are taking the industry by storm and leaving heads turning in admiration.

Discover all of these remarkable sneakers, both new and pre-loved, in the extensive selection offered by OG Kicks, your go-to source for original and authentic footwear. Stay tuned and be ready to embrace the pinnacle of sneaker excellence.
Air Jordan 4 Retro 'Midnight Navy'
The 'Midnight Navy' Air Jordan 4 Retro's are easily some of the most visually striking and recognisable Jordan's of recent times.
Sporting a clean white leather upper fixed with heaps of detailing, these shoes exude a sense of premium craftsmanship and attention to detail that is rare to see in modern sneaker design. Contrasted with touches of metallic silver embellished with black, and accentuated by a striking white midsole and navy blue outer, these sneakers offer a striking contrast that further enhances their unique and sophisticated look.
Popular not only because of its comfortable feel and durable construction that make them ideal for both active and daily wear, these shoes have become a staple in the sneakerhead community due to their sleek design and near-neutral colour scheme that allows pairing with any outfit.
Air Jordan 1 Retro High OG 'Chicago Lost & Found'
Dropped originally at the end of 2022, Nike shook up the industry with its release of the Air Jordan 1 High OG 'Chicago Lost & Found.' Selling out that  very same day, it didn't take long before these kicks were being hailed as one of the greatest releases of all time.
Designed to be an almost one-for-one remake of the original Air Jordan 1 from the mid 80's, this OG inspired shoe features the same red, white, and black colour scheme as it's older brother complete with pre-aged leather to complete the historic vibe and beyond iconic silhouette.
These industry G.O.A.T's are a staple of any sneaker-heads collection and one of the few shoes that truly combines fashion and history. Heat like this doesn't hang around very long however, so you'll want to be quick before stock dry's up.
Jordan 4 'Oreo Black'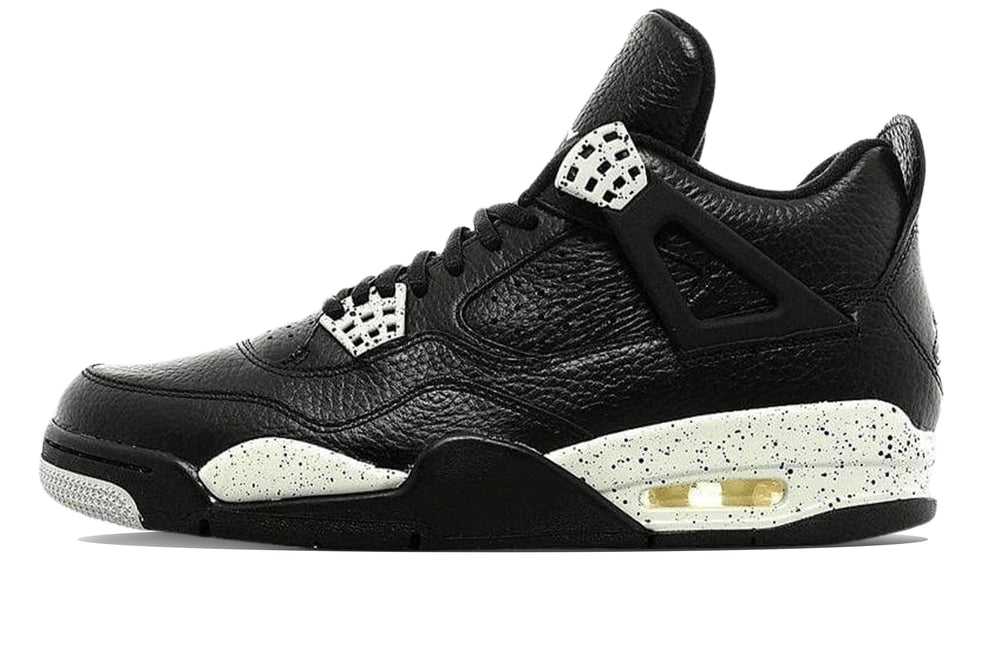 Following its return in 2015, this timeless colourway from 1999 has become an enduring favorite among sneakerheads.
Featuring a premium tumbled black leather upper with the usual air holes on its toes and side panels, this head turning release is complete with the OG speckled Oreo accents on its midsole and lace decorations.
Boasting supreme comfort for both athletic activities and casual streetwear with Nike's patented Air Unit technology, the Jordan 4 'Oreo Blacks' add a touch of effortless cool to any outfit. 
Jordan 5 'Raging Bull'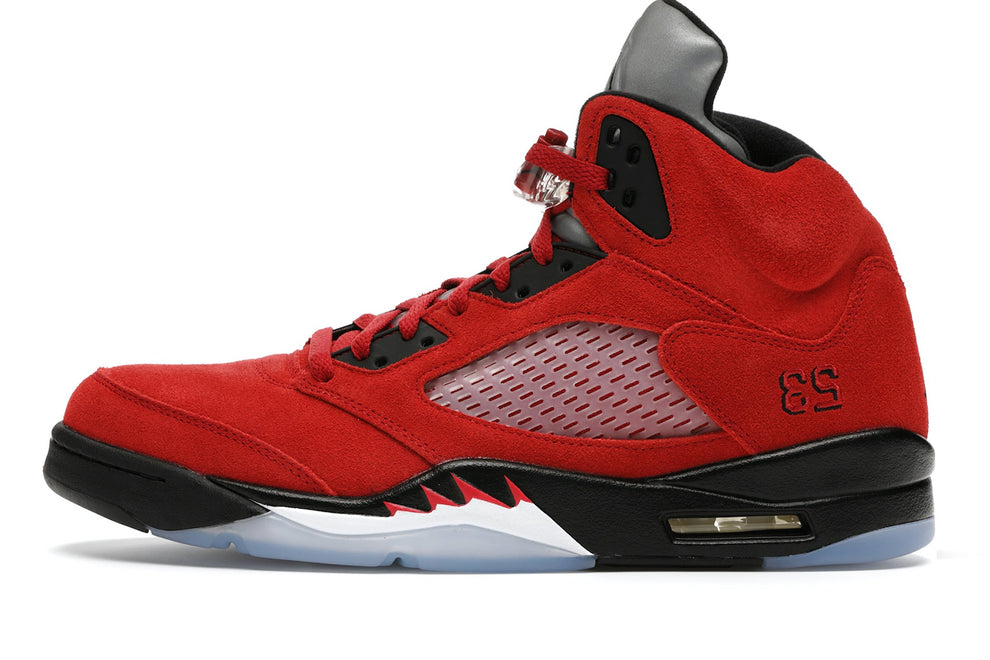 Designed in celebration of basketball legend Michael Jordan's tenure with the Chicago Bulls, the Jordan 5 'Raging Bull' has one of the most iconic silhouettes in the Air Jordan collection.
Featuring a head-turning bright red suede upper with accents of black and translucent outsole, these kicks come with a fiery aesthetic that's impossible to ignore and take inspiration from Jordan's aggressive style of play.
The sneaker's compact appearance and distinct colorway make it one of the most popular and sought-after models in the Jordan line, becoming a symbol of success, style, and legacy. The Jordan 5 'Raging Bull' is not just a sneaker; it's a celebration of basketball history, passion, and grit, making it a must-have addition to any sneaker collection.
Air Jordan 3 Retro 'Rust Pink'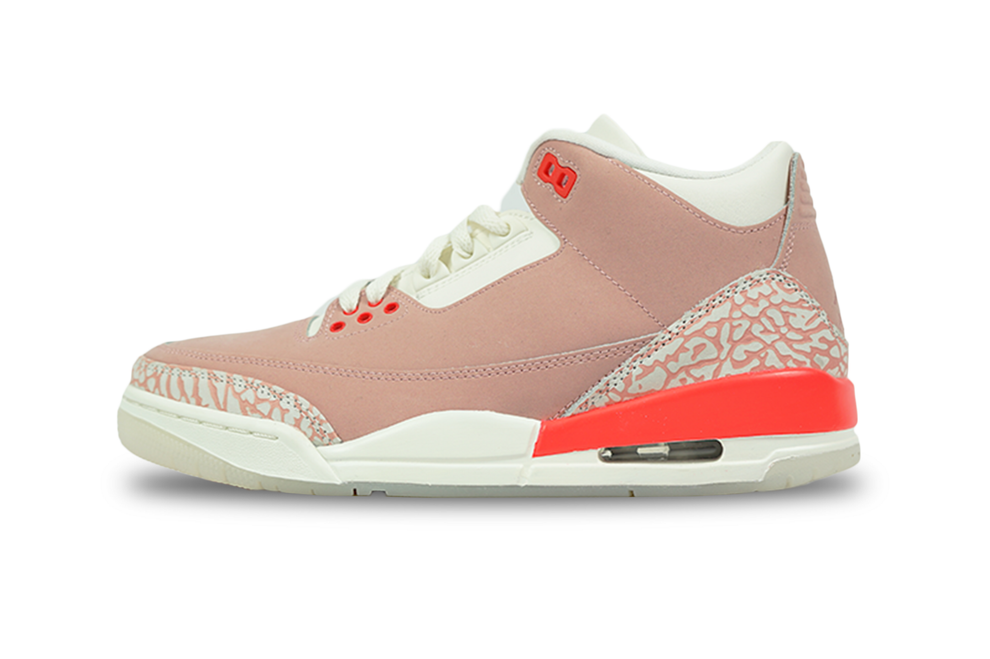 The Air Jordan 3 Retro 'Rust Pink' colourway combines classic Jordan design with a modern twist.
This special edition release features a one of a kind 'Rust Pink' colorway that exudes a soft, yet eye-catching aesthetic, whilst the combination of the premium suede upper in 'Rust Pink' with hits of bright orange and white create a clean and sophisticated style. The iconic elephant print detailing on the toe and heel also adds a touch of nostalgic flair, paying homage to the original Air Jordan 3 design.
In addition to their appearance, the 'Rust Pink' offers the exceptional comfort and quality construction that Nike's famed for. Featuring their signature Air cushioning technology, these sneakers provide superior support and cushioning for 24-hour wear. These kicks don't just look great, they're built to last.
If you're a fan of classic silhouettes with a contemporary twist, or just the colour pink, these 'Rust Pink' Air Jordan 3's are a must-have addition to your sneaker collection.